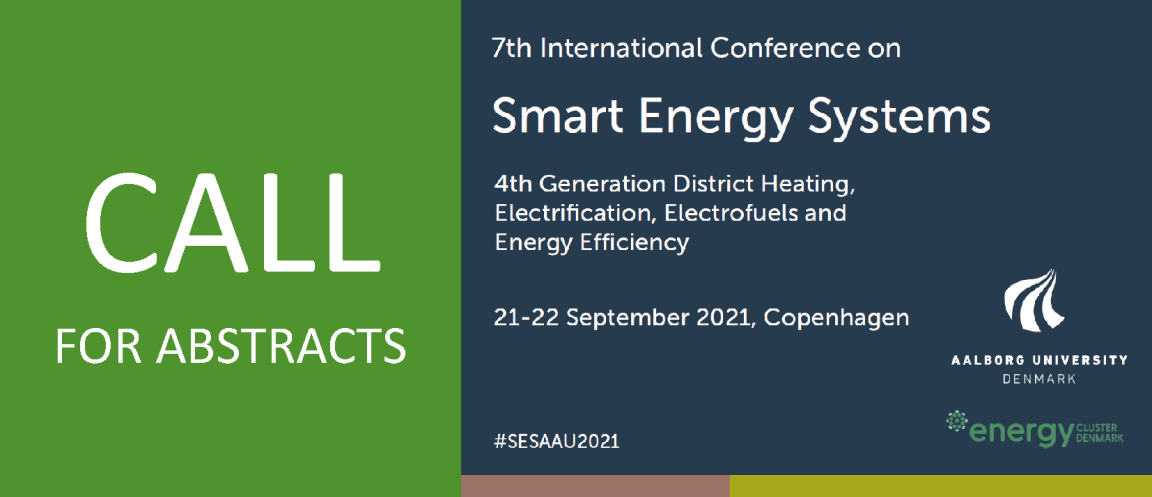 18 Feb

Call for abstracts for the 7th International Conference on Smart Energy Systems 

This 7th conference in the series cements it as a main venue for presentations and fruitful debates on subjects that are pertinent to the development and implementation of smart energy systems to fulfil national and international objectives. The conference is organised by Aalborg University and Energy Cluster Denmark with support from the RE‐INVEST and the sEEnergies projects.

After being forced by circumstances into holding the 6th conference strictly virtually in 2020, we look forward to yet again welcoming our conference participants in a hybrid setting with the possibility to attend either online or in person – this time in Copenhagen at Villa Copenhagen, the city's former Central Post & Telegraph Head Office.

Abstracts can be submitted until 15th April 2021 on the conference website. More details on the requirements in the flyer below.