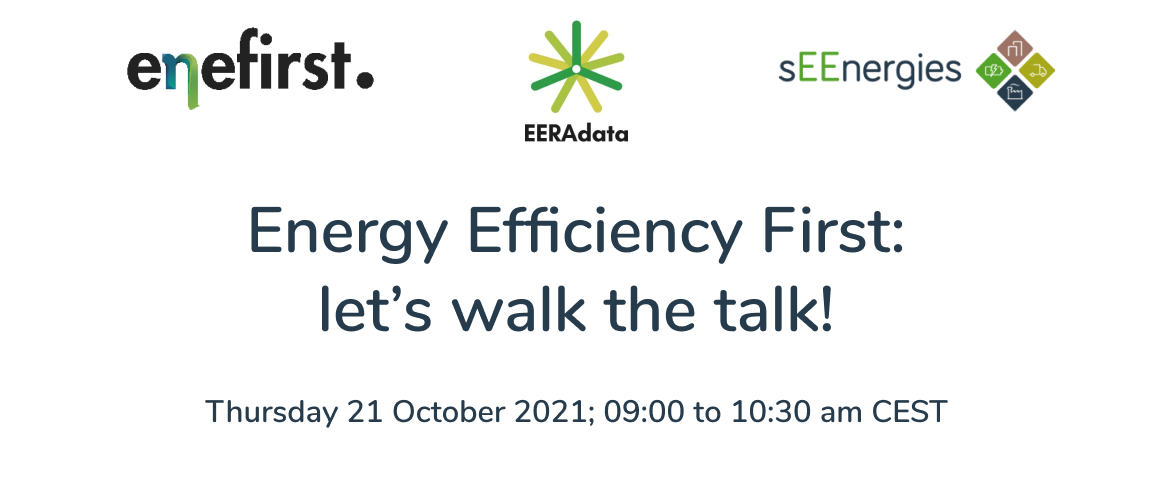 04 Oct

sEEnergies acts at EUSEW2021 session "Energy Efficiency First: let's walk the talk!"

Thursday 21 October 2021; 09.00 to 10.30 am CEST; online

The three Horizon 2020 projects ENEFIRST, EERAdata and sEEnergies are happy to announce the joint organisation of an online event as part of the extended programme of EUSEW 2021 (EU Sustainable Energy Week).

Energy Efficiency First (E1st) is a major principle of the Energy Union to achieve carbon neutrality with an energy transition delivering multiple benefits to society. E1st is still a novel concept that can be challenging to appropriate: it has yet to move from theory to practice.

This event aims to provide the participants with a concrete understanding of what implementing E1st means and can achieve, and to discuss difficulties encountered and how they can be overcome, from local to EU level.

The session will discuss the added value and potentials of implementing the Energy Efficiency first principle, and examples of approaches illustrating how such potentials can be achieved in buildings at national and local level.

Agenda